Outpatient appointments: We have had to change some patient's hospital appointments because of the coronavirus (COVID-19) outbreak. Clinics are proceeding in a reduced manner as per clinical priority and with a mixture of physical and virtual/telehealth clinics. Patients will be contacted directly by the hospital to arrange the appointment and will be asked not to enter the hospital and outpatients department until their scheduled appointment time to allow for physical distancing measures to be implemented.
Inpatient and Day cases: urgent cases are proceeding and patients will be contacted directly by the hospital. We are also recommencing other scheduled care work on a phased basis where possible.
The Oncology Haematology Day Services have temporarily relocated to Express Centre in Affidea, Vista Primary Care, Naas.
The Warfarin Clinic has temporarily moved to level 2 in Vista Primary Care Centre, Naas.
Staying connected....For families wishing to send a personal email message to their loved ones in isolation send an email to feedback.naas@hse.ie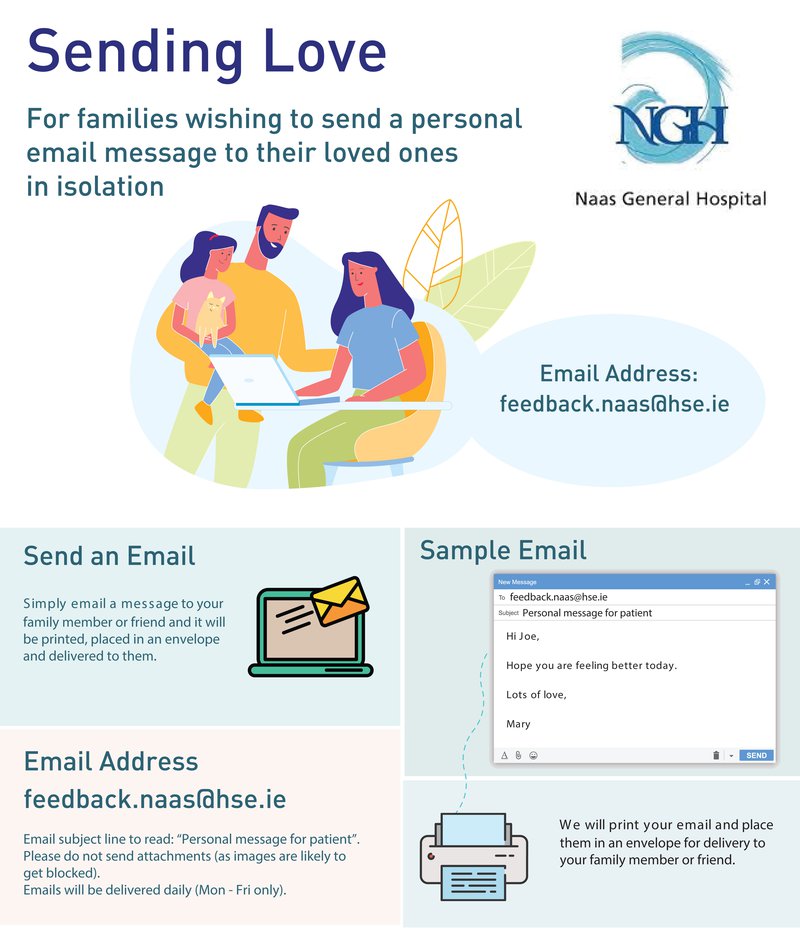 For more health information and advice on COVID-19 visit HSE website https://www2.hse.ie/