Visiting restrictions: In order to minimise the risk of the spread of the Coronavirus COVID-19, we have implemented visitor restrictions. This policy is under continual review. Please view visiting information leaflet for full details
Children should not visit the hospital.
Please do not attend a hospital or any health care facility if you have any symptoms suggestive of Covid 19 infection. Please contact your GP by phone for advice if you have any concerns.
Staying connected....For families wishing to send a personal email message to their loved ones in isolation send an email to feedback.naas@hse.ie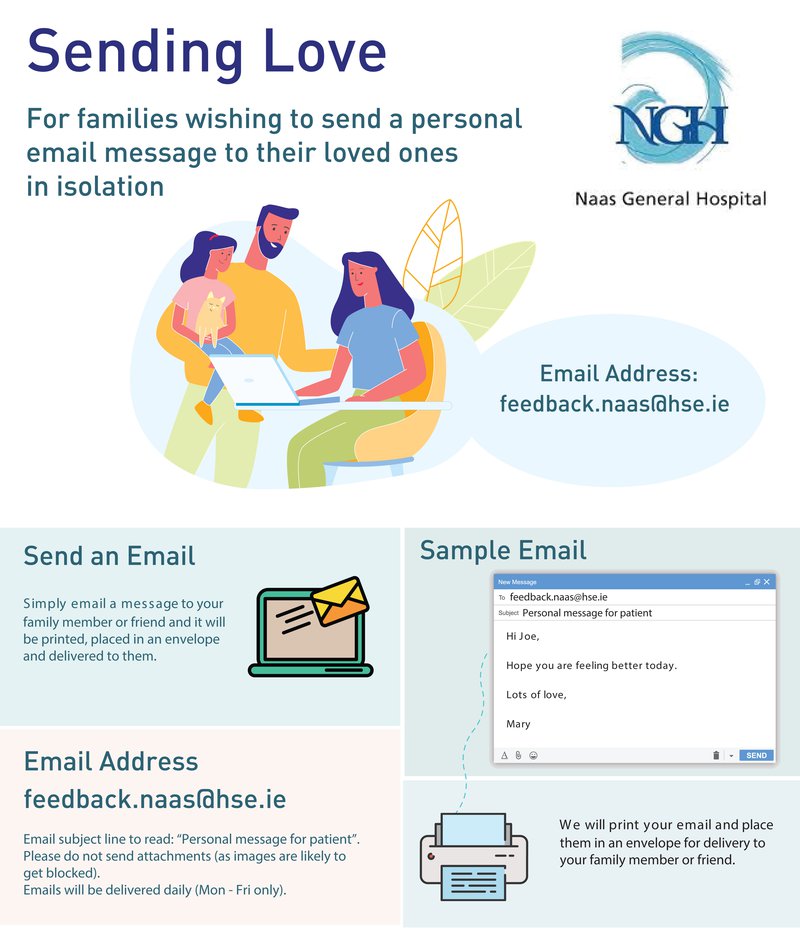 For more health information and advice on COVID-19 visit HSE website https://www2.hse.ie/